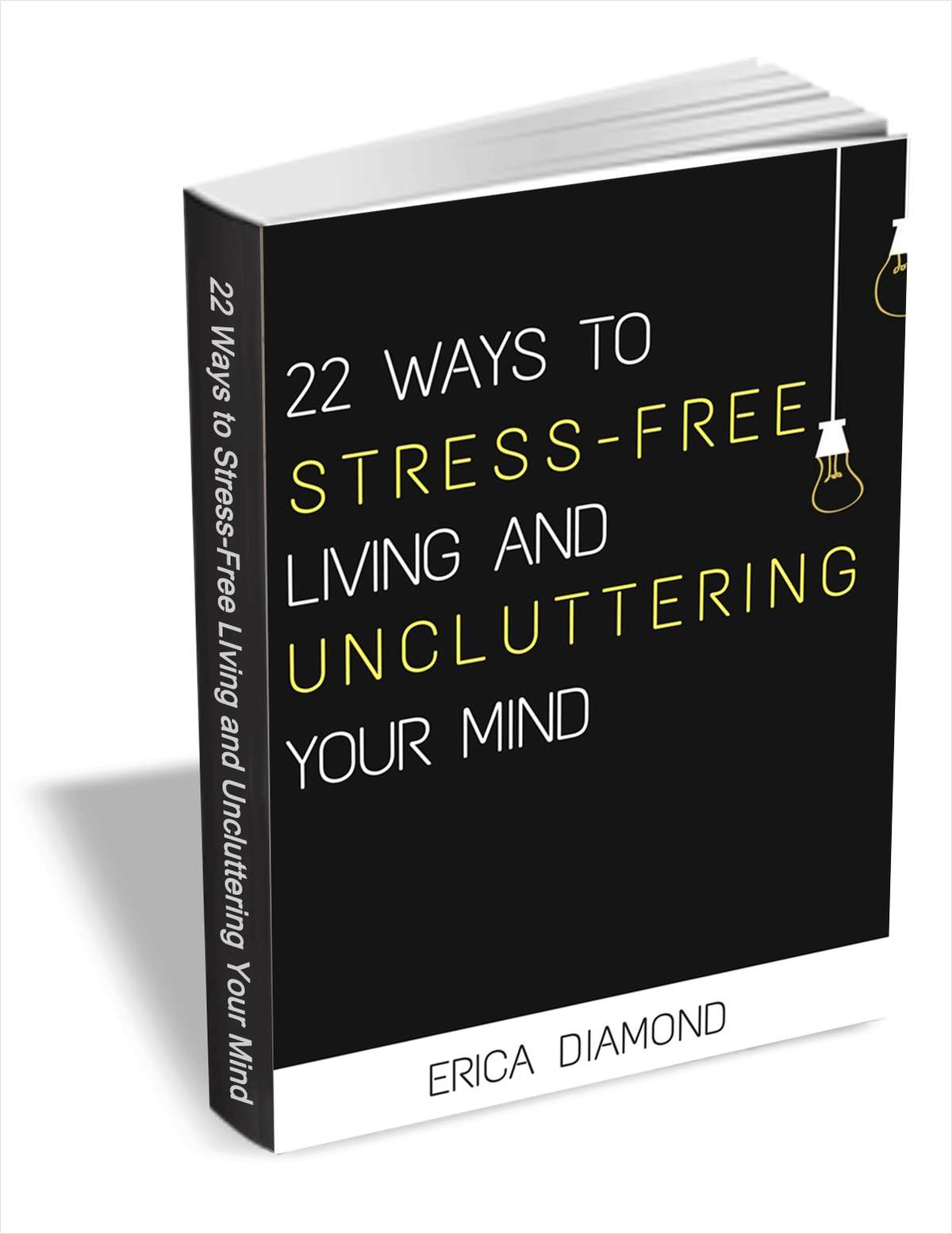 Realize that you are in control of yourself and your life.
It's up to you to give yourself the best life possible. No one else can do it for you, and truth is, it's best when you can do it for yourself.
Inside are 22 things you can do today to help calm your mind, body, physical space, and relationships. When you think about it, those are the four areas of our lives that get most cluttered.
Use this guide and you will:
Gain better control over your day to day life challenges
Have a more positive outlook and feel healthier
Prioritize what's important
Become more productive and be your best self
It's important to size the moment and not let stress get in the way of your enjoyment. Start today by using this guide!